Redwood City School District
Grand Canyon Ecology Trek 2020
The 2020 Trip has been Cancelled
It is with deep regret that  given the recommendations by the World Health Organization, CDC, San Mateo Health Department, the State of California, and Redwood City School District, that the Grand Canyon trip has been cancelled. Due to the health and welfare of our community, we must protect our families and young adults.
Any questions please contact Sabrina Adler (sadler@rcsdk8.net) 
This would have marked the 43th year, we have taken 7th grade students on a 10-day Science Exploratory trip to the Grand Canyon. This trip, we have approximately 83 students who have qualified to go. They are chosen based on academics, behavior and physical fitness.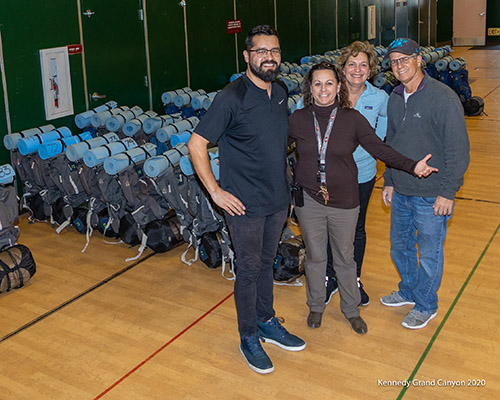 Our Leaders
Alfredo Oropeza, Michele Talvin Haussler, Keith Kadera and Kennedy Principal Sadler